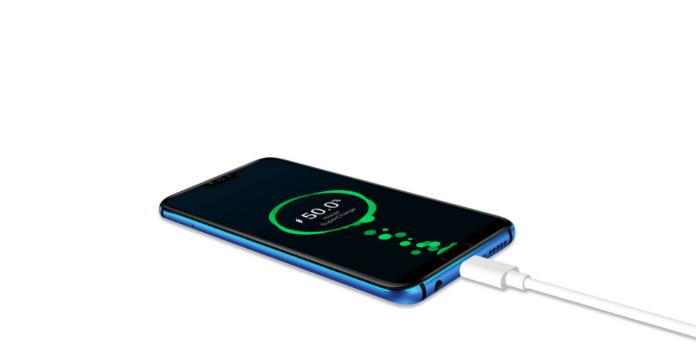 Almost everyone wants a mobile phone with excellent camera features but choosing one could be quite tasking because of price and the number of options in the market. Getting mobile phones with excellent camera features depends on the features you want in a phone.
You also have to consider some options when checking out camera features, such as the megapixel counts, the low light performance, and the zoom features. Fortunately for you, Honor has released several phones with excellent camera features. So, if you're a picture or selfie lover, read on to take your pick.
Honor Phones With Excellent Camera Features
Honor 50
Like the Huawei Nova 9, it is also equipped with a USB-C port for better charging but leaves out the 3.5mm headphone jack. The device's display is notable due to its 6.57-inch OLED panel, which features FHD+ resolution, 120Hz refresh rate, and a touch-input rate of 300Hz.
When lit up, the always-on display can be bright and vibrant, and its selfie camera further improves the overall experience by providing compelling images with natural-looking depth effects. For selfie addicts, this could be an important selling point.
Honor 50 Lite
Honor's 50 Lite is considerably less expensive than the Honor 50. You should upgrade if you can; otherwise, the 50 Lite is still a good option.
At this price point, you're getting a large 6.67-inch display, a good 64Mp primary camera, and really fast 66W charging – that's an impressive package. The design isn't on par with its sibling, but this isn't bad at all for the price.
Honor View 20
The Honor View 20 is probably a favorite of many phone users and was first released in China in late 2018 and then in a global release in early 2019.
The design of this phone incorporates a punch-hole camera cutout on the front, and it also has a 48MP camera on the back – making it a piece of history. But it's also a decent phone in its own right too. Additionally, it's a great phone to own.
Honor 20 Pro
The Honor 20 Pro, which is the top-end phone in Honor's 20 lines, is the most 'premium' phone on this list. It features four high-quality cameras on the back, including the world's first smartphone macro lens, and its camera on the front is also very good. Furthermore, the phone has good specs and features. While it might be a little tricky to find, it's definitely worth checking out if you want a great Honor phone.
Honor 9
Despite being a little older, the Honor 9 is still an all-rounder with impressive capabilities, and it's now much more affordable. There are two good cameras on this phone, and it is more compact than other devices on the list, so anyone looking for a smaller phone might enjoy this one.
Although it's not as premium as some other Honor phones and other modern smartphones, it's a much better phone than most other Honor phones. However, not everyone cares about that, so this is a good option if you want an Honor phone but don't want to break the bank.
Honor 9x
The Honor 9X is one of Honor's affordable X-series handsets (and is not related to the Honor 9 from several years ago).
Honor 9x has a lot going for it, featuring a pop-up camera, a large screen, a battery that's larger than average, and a 48MP camera on top. This phone has a few nice features, but its primary selling point is its price, as it's a reasonably cheap option.
Conclusion

Mobile phones with excellent camera features have different rankings, mainly influencing people's purchasing decisions. 50 Lite is another Honor phone that offers decent camera quality, so you can take a look at the honor 50 lite cost to know if it fits into your budget.